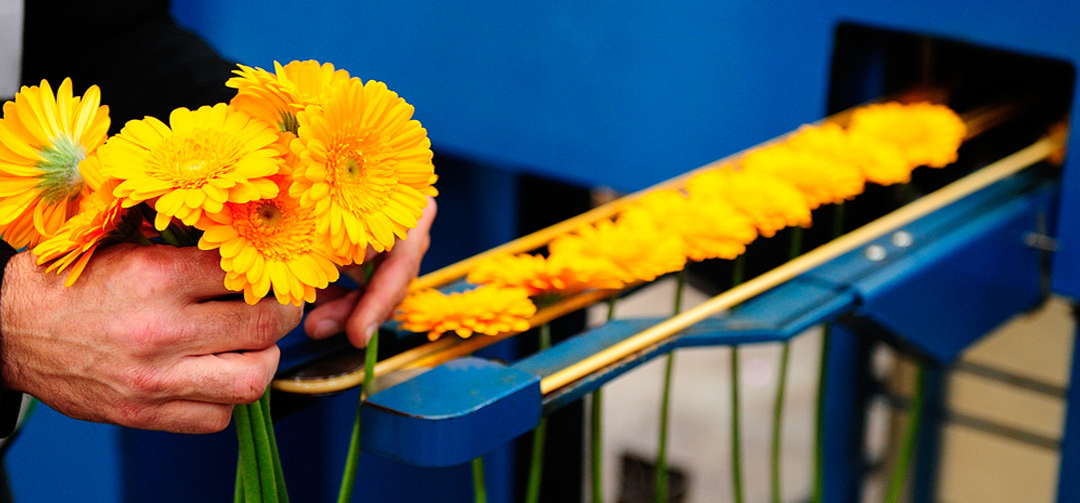 Gerja Helden offers various options for packaging your gerberas and germinis. We package our flowers to meet each customer's particular requirements. See the packaging options below:
Box packaging
Our gerberas and germinis can be transported in the standard gerbera packaging, namely, the gerbera box (packing code 612) and the germini box (packing code 614).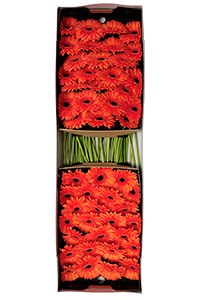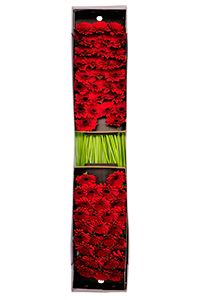 In bunches, in water
Thanks to the use of a bunching machine, we are able to offer the option of packing gerberas and germinis in bunches of a specified number of blooms, using packing code 996. The standard for germinis is packing in bunches of 20 using packing code 996.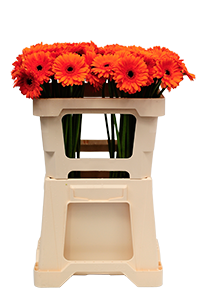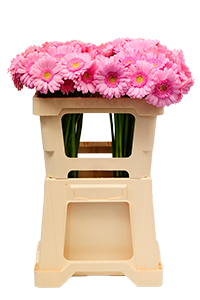 Diamond packaging
The Diamond box packaging is also available for our gerberas and germinis. The great advantage of this packaging is the very low chance of damage to the flower, as well as the fact that the flower is transported in water; this maintains its high quality. For gerberas, 3 boxes each containing 15 flowers are packaged in a bucket with attachment (packing code 996). Germinis are packed in 4 boxes, each containing 20 flowers.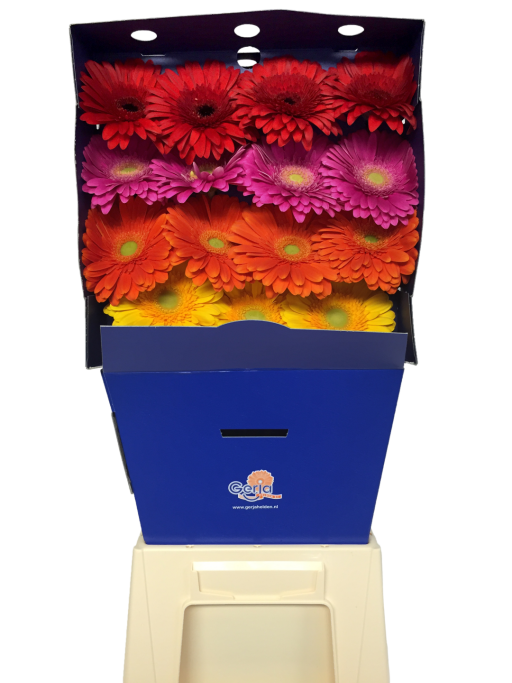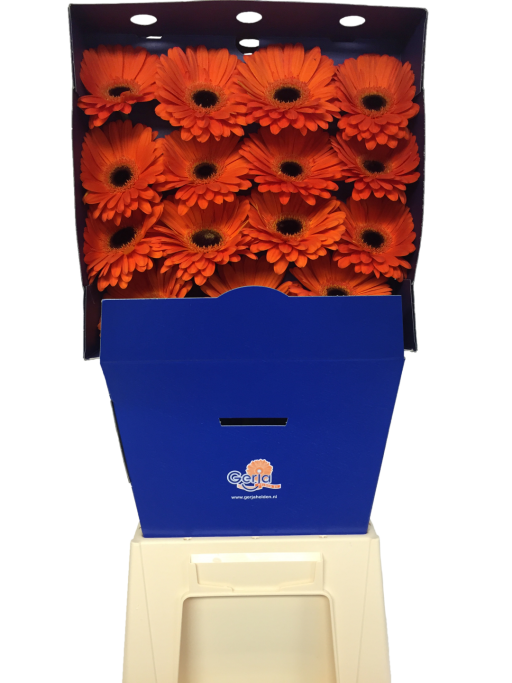 Bouquets
We also offer bouquets. Bouquet composition and the colour combinations of the buckets is determined by mutual agreement.